The Founder
Kent S. Greenawalt
Founded in November 2003 by Kent S. Greenawalt, CEO, Foot Levelers Inc., the not-for-profit Foundation for Chiropractic Progress (F4CP) educates the public about chiropractic care through positive press.
The F4CP Executive Board is comprised of chiropractic leaders, stakeholders and others.
Chairman, F4CP
CEO, Foot Levelers
President Emeritus Life
Chiropractic College West
COO & CFO
Scrip Companies
Executive Director for Alumni,
Palmer College of Chiropractic
President
Chiropractic Economics
President
Standard Process
International Speaker
Functional Wellness Consultant
President, GirlsGalsGurus
President
Breakthrough Coaching
President Palmer College of
Chiropractic, West Campus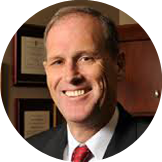 President, Argosy University
Dallas Campus
Ray Foxworth, D.C., FICC, MCS-P
Executive Director
Michigan Association of Chiropractors
Vice President,
General Manager Performance Health
President
Federation of Chiropractic Licensing Boards
2017 Public Relations Report
Annual Overview
2017 Public Relations Overview
Dear Members,
The Foundation for Chiropractic Progress' (F4CP) mission to generate positive press for the profession has proven to be successful yet again.
In 2017, the F4CP secured a multitude of media opportunities in national publications including:
FOX News, SHAPE Magazine, McKnights Senior Living, The Observer, New Theory and more, touting the benefits of chiropractic care as a safe, effective and drug-free option to manage pain and maintain optimal health and wellness.
As always, the F4CP produced and distributed several new positive press resources including:
Additionally, several standouts paved the way for success in chiropractic as a first-line, drug-free pain management option.
2018 Plans
For the year ahead, the F4CP plans to build out its initiatives nationally and at the grassroots level, boost its successes, and bring new opportunities to the chiropractic profession.
In 2018, doctors can expect a surge of new membership benefits to be introduced, including the Practice Progress Webinar Series for Doctors, Pump Up Your Progress Webinars for CAs, weekly podcasts, Facebook Live Events, and a wide-array of new marketing resources to support our doctors locally.
The F4CP will continue to expand and strengthen all initiatives complementing its campaign – including, September Drug-Free Pain Management Awareness Month, Athletic TIPS™, and the employer outreach program.
The F4CP is pleased with the potential that the New Year brings for the chiropractic profession.